Stadium, Earth Bite and Good Idea Drinks empower their products to sell themselves at unconventional locations.
Circumventing middlemen to reach end-consumers directly? At locations that are not normally sales points? Yes you can.
LogTrade is enabling brands to reach their target customers, by removing the traditional boundaries of physical space. The health-conscious trio, Earth Bite, Good Idea Drinks and Stadium decided to test the concept. But where to start?
REINVENTING COMMON AREAS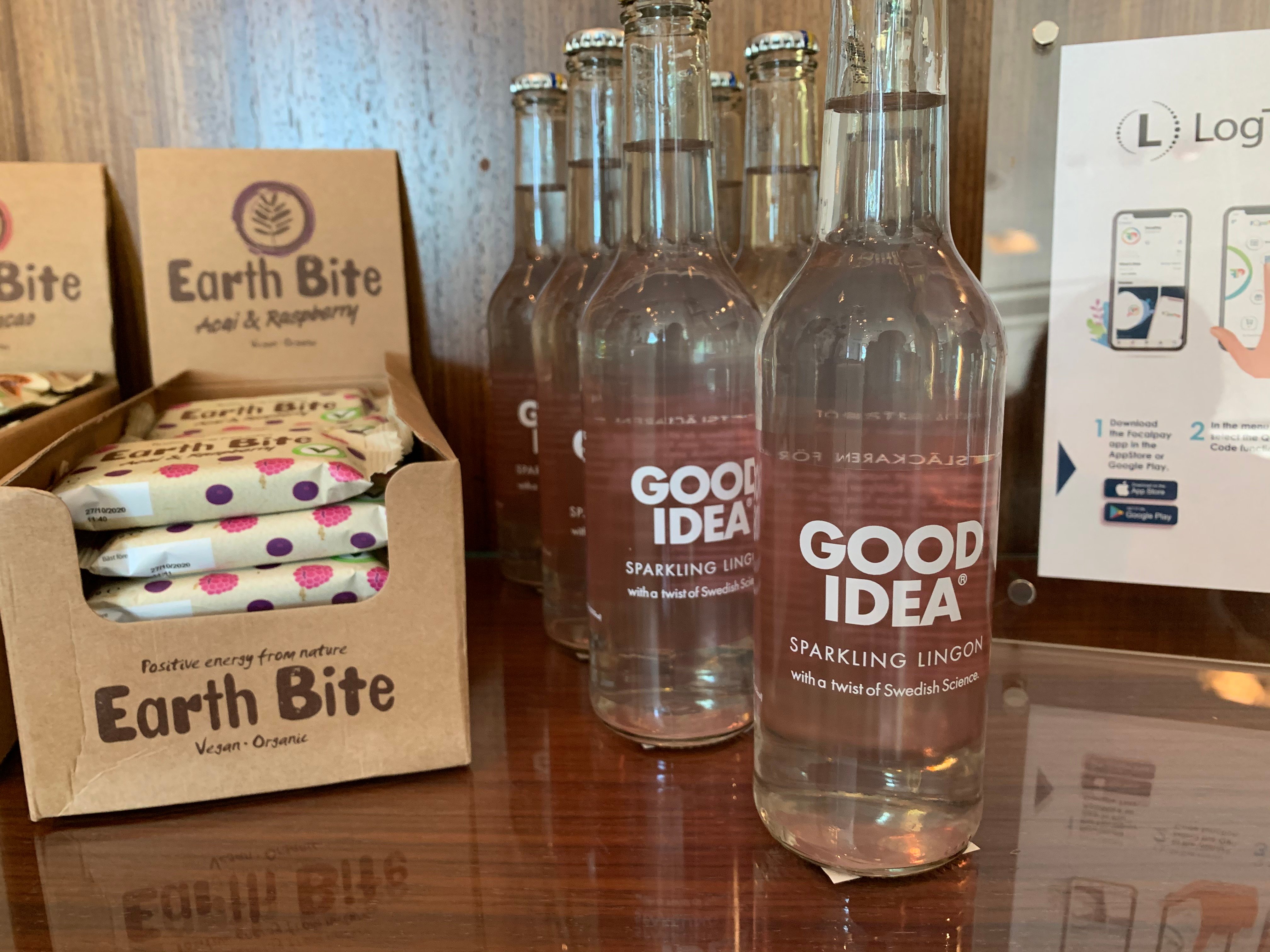 Hotels are often well-located, and accessible for people to pop by, meet friends or do business. However, hotels have been hit hard by the COVID pandemic, emptying their common areas from foot traffic.
Recognizing the potential to reinvent their lobbies as contact free sales locations, Elite Hotels was eager to test the concept with Earth Bite, Good Idea Drinks and Stadium. Today, Elite Hotel Ideon in Lund and Elite Plaza in Malmö are both hosting all three brands' products.
So people can start popping by again, with a slightly different intent. All that is needed to complete a purchase is the Focalpay app, which scans a product's QR code, processes payment via Swish and renders a digital receipt in-app.
ULTIMATE SCALABILITY
Products are by no means constrained in their independence. Thanks to LogTrade's role at the center of the technical eco system, products will eventually be able to automatically post their sale, update inventory levels, order refills or ask to be relocated to a more relevant location.