Few things have been as crucial for the growth of the retail business as good warehouse management and logistics. ICA, the leading Swedish grocery retailer, has understood this. Their automated central warehouse in Helsingborg, southern Sweden, is simply one big WOW.
Maybe all warehouse and logistics management boils down to one single question:
Where do we put all the goods?
To ICA, the answer is, "Primarily in a central warehouse outside Helsingborg." Here in the southern Swedish plains, the grocery retail king has set up one of Europe's largest automated warehouses in the business. This means 650 forklift trucks that handle 28,000 pallets per day. That is a lot of pallets: about 6.6 soccer fields of pallets, to put it in perspective.
During our visit there on September 26th, we could easily see that these are the most well-kept and well-functioning warehouses we have ever seen.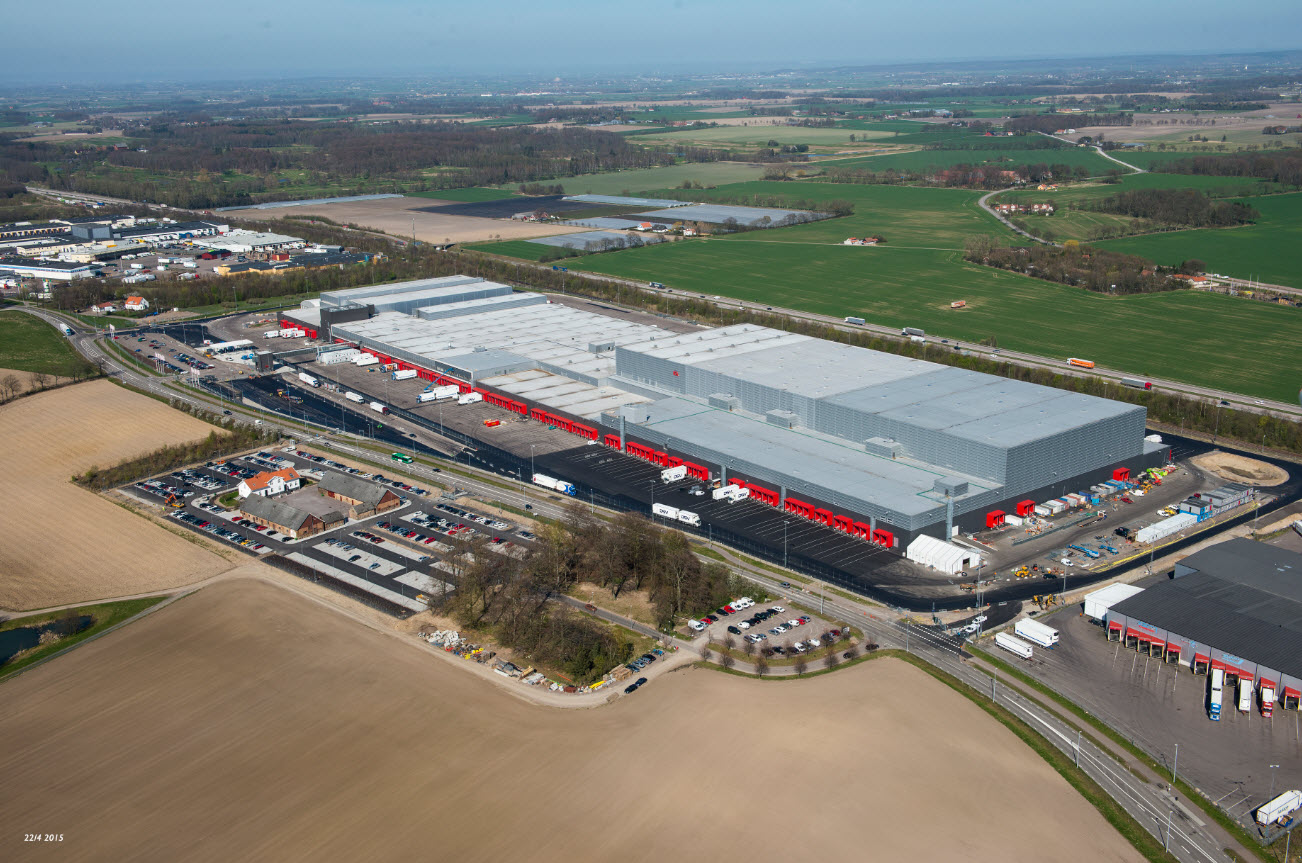 A Warehouse That Never Rests
ICA's warehouse is sectioned into dry goods, chilled and frozen goods and lastly, produce. The warehouse, first and foremost, handles 10,000 highly frequently used items.* This means that the amount of time products stay in one place is rather short. They are quickly transported to one of the 1,300 ICA grocery stores and supermarkets in Sweden and to Rimi stores in the Baltic States, a chain owned by ICA.
The fast flow of goods means that the logistical flow runs more or less around the clock. Two shifts handle loading and unloading. The third shift, the night shift, is dedicated to maintenance and service.
*The less frequent articles in the dry goods category are managed at ICA's warehouse in Västerås, while less frequent perishables are managed in Kungälv.
Automatization and Self-Driving Forklifts
Sorting goods is a mostly automated process. When the drivers come in with the goods, they place their pallets in a system that automatically handles the goods and moves them to their right places in the warehouse.
At LogTrade we are constantly looking for ways to minimize the risk that our customers will unknowingly label the goods incorrectly.
This level of automatization makes high demands on the suppliers. They have to make sure that the goods that are sent to ICA's warehouse are labeled clearly and correctly. LogTrade and ICA are regularly communicating about this, and at LogTrade, we are constantly looking for ways to minimize the risk that our customers will unknowingly label the goods incorrectly.
We would like to send a big thank you to Martin Hörberg and his colleagues for showing us their enormously inspiring warehouse. We are looking forward to returning and seeing how the launch of the self-driving forklifts has gone.
Read more: Do Not Shoot the Messenger | If the TM System Crashes We Are Transported to the Dark Ages