For those of us who sleep, eat, and live transport information and are constantly thinking of ways to further optimize delivery flows, a world without GS1 is as unthinkable as a world without chocolate or even the physical infrastructure that makes it possible to deliver chocolate and all other kinds of goods to people.
Somewhat simplified, you can say that the standards developed and maintained by Global Standards 1 (GS1) makes sure that chocolate, railroad tracks, books, medicine, and other goods, products, services and places are each given a unique identity. GS1 then collects information about all these things and makes it possible to share product data within and between ERP systems.
GS1 is built upon a deep-rooted understanding of that it is monumentally easier to do trade if all parties in the distribution chain speak the same language.
Obvious? Yes.
But the step from talking about doing something to acting is usually rather big. That is why the main achievement about a neutral member organization such as GS1 is the story of how it has managed, since the start in 1974, to create a functional association with over 1.5 million members and over 6 billion transactions per day.
The BBC has called GS1's most well-known standard, the barcode, "One of the fifty things that created the world economy."
Logtrade has been an active member of GS1 Sweden's transport group for almost 20 years. That means that we have, among other things, contributed to the development of the first industry standard for the transport industry. The project was called Pharos.
Thanks to Pharos, today it is possible to manage all transport instructions electronically. The project also gave birth to the Swedish shipping label STE—all senders' data-packed stamp.
The members of GS1 Transport met in the southern province of Scania on September 27th this year. The meeting was concluded with dinner onboard one of the nowadays electrically powered ferries between Helsingborg, Sweden, and Elsinore, Denmark.
The current members of GS1 Transport are Bring, DB Schenker, DHL, DSV, and PostNord. The largest transport buyers are represented by the grocery retailers Coop and ICA, among others.
Here is a photo of the people who took part in the meeting, taken by Christopher Dughieri, Product Manager at Unifaun.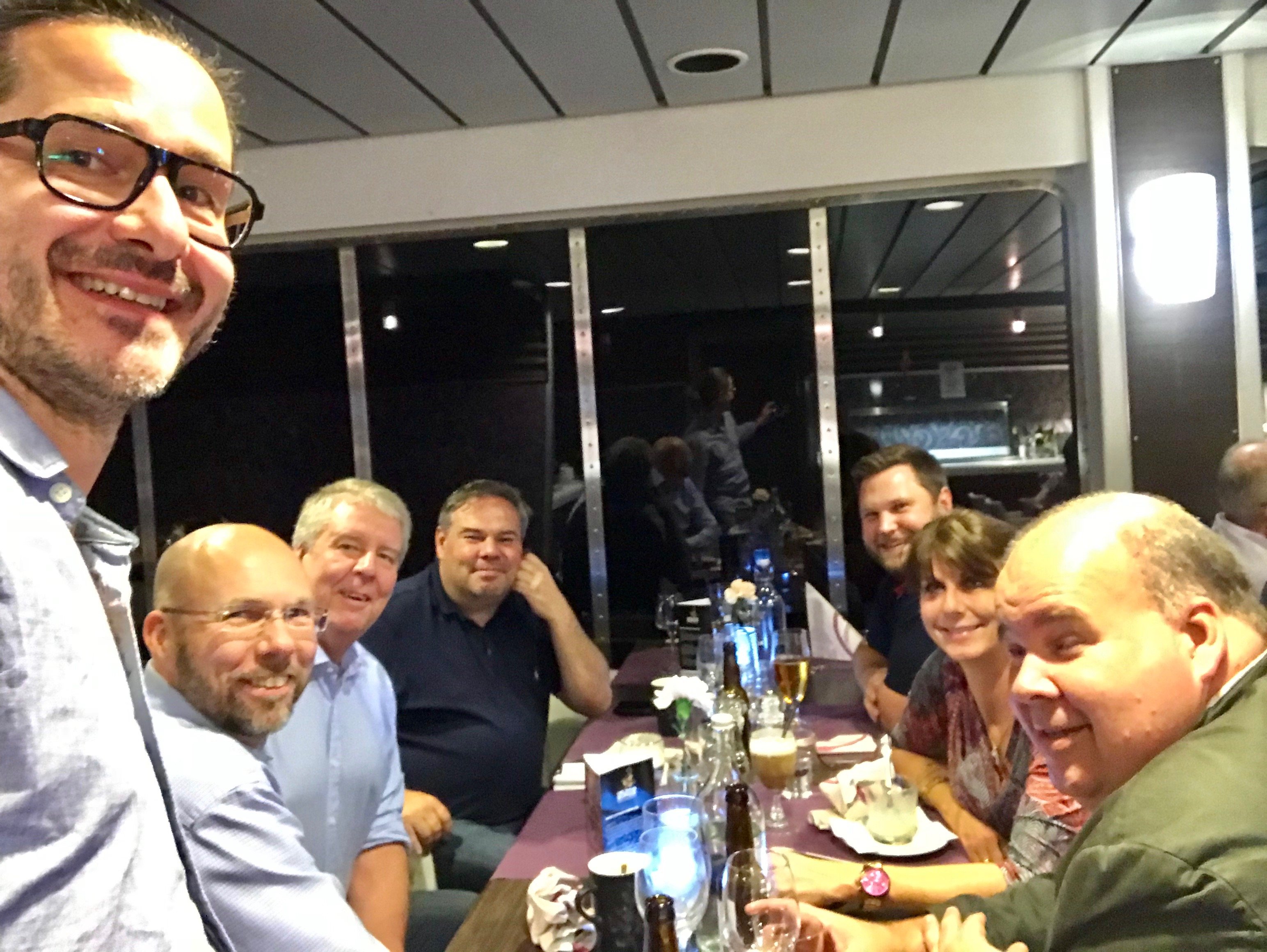 Sitting at the table, going clockwise, are Christian Uhlir - PostNord, Björn Hedenborn - DHL, Fredrik Svedberg and Martin Åkesson - LogTrade, Cecilia Strokirk - GS, and Mats Rosén - DSV.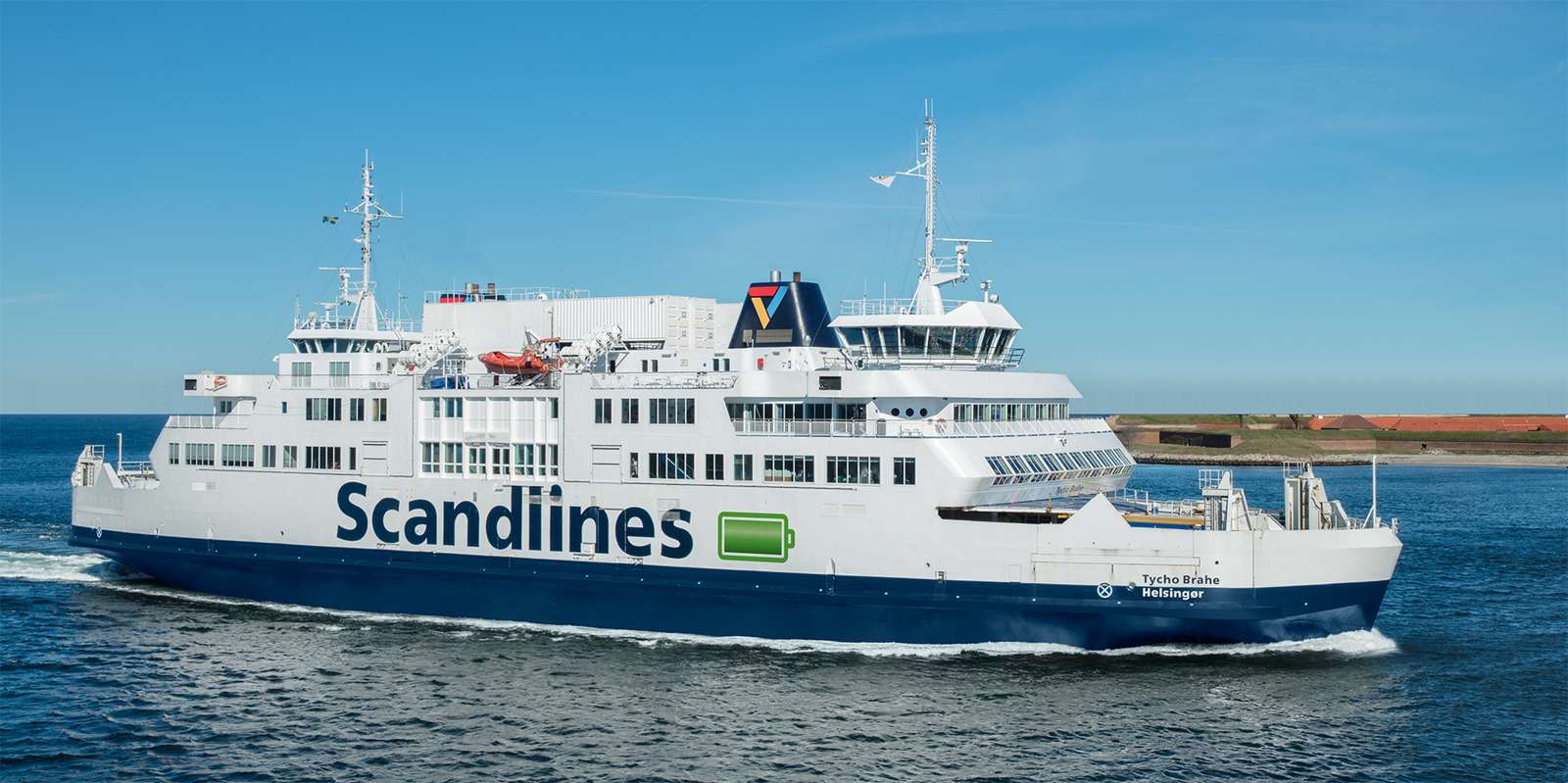 A photo of one of Scandlines' new electrically powered ferries.