Amazon, Alibaba, e-Bay, and Google. Four cylinders in a motor that propels the e-commerce business and world economy forward so fast it makes your stomach surge. So when these companies came to Shoptalk 2017 to speak, it was a bit like being in the eye of the storm.
We at LogTrade went to listen to the talks and remind ourselves that it is difficult to fully comprehend what is going on, even for the data-driven tech giants in our so-called Internet age. Maybe it is harder for them than anyone else.
Nothing is ever as usual at a Shoptalk event. This time we went to Copenhagen, last time, to Las Vegas, which is probably a more suitable arena. Shoptalk is kind of larger than life.
…for many of our customers, a large portion of their sales has already come from an e-commerce store or channel run by one of these tech giants.
The event in Copenhagen was the first, and probably the last, Shoptalk to be held in Europe. And we were there, just like we went to Las Vegas, because we are living with a constant feeling that we "have to" try to understand what is happening—even if we always leave the event with more questions than we had when we arrived.
Or, to quote the former Prime Minister and Foreign Minister of Sweden, Carl Bildt at Försvarsföretagsdagarna 2015 (An event organized by among others the Swedish Armed Forces):
Those who think they understand what is happening, haven't understood anything at all.
What is happening?
So what do the tech giants of our time, like Amazon, e-Bay, and Google, as well as Facebook, Pinterest, Apple, and the rest of the gang from Silicon Valley and other hotspots in the US and China want? What drives them and which way do they want to go?
We are asking these two questions for two reasons:
The first reason is that for many of our customers, a large portion of their sales already comes from an e-commerce store or channel run by one of these tech giants. And the development has only just started.
The second reason is that we want to understand the new companies that are quickly bobbing up in the backwash of the major businesses. They might be a new form of online retailers, a new type of carrier, or something else that we do not have a word for today—maybe it is a disruptive phenomenon that will largely change the purchase patterns and buyer behaviors that seem obvious to us today.
These reasons will also take us to Web Summit in Portugal in the first week in November. If you are there and want to meet, do not hesitate to get in contact with us. We would also like to inform you that there is a LinkedIn group, connecting all Swedish Web Summit visitors.
Amazon made history through digital logistics and transport management using an analog method.
Anyway. What are these big dragons doing? This is what the four giants answered. Let us start with Amazon.
Amazon—Analog Invention
Amazon has set up a distribution warehouse in Manhattan. From this warehouse, they can deliver local orders within the hour. It took 111 days to set up this warehouse.
How did Amazon do it?
Answer: With the use of, among other things, a flipchart, a cookie jar, and a girl. Like this:
The first step was to draw six comicbook squares, which described the needs of the customer and how Amazon could fulfill these needs. The main character in the comic became a girl who wanted cookies and therefore received them in one hour.
A flipchart represented an analog app where they tried out different features. Before any programming was started, the workflow was drawn up on the pages of the flipchart.
The next step was to create a prototype of the distribution warehouse, including picking shelves, etc. This was done to identify any possible bottlenecks stopping up the flow.
So, Amazon created digital logistics and transport management history using an analog method.
Conclusion: Those who think they understand what is happening, have not understood anything at all.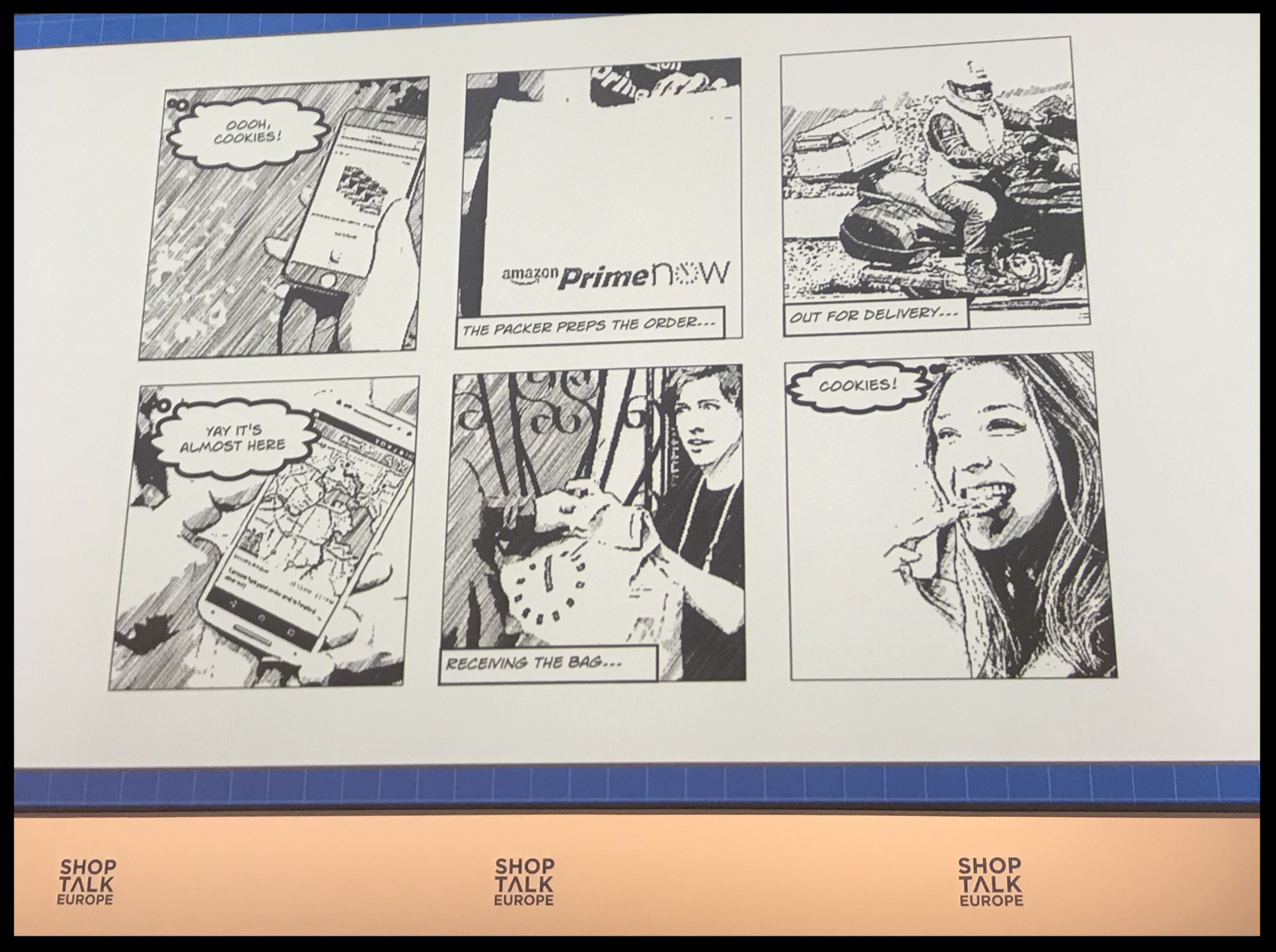 Alibaba—A Digital Counter-Reaction
Alibaba realized that sales in brick-and-mortar stores across Europe have declined by 2% because shops are closing down. And at the same time, online shopping has grown by 21%. Alibaba informed us that they are also seeing how different types of physical stores are opening up in China in areas where there have not been any stores before. Online customers are asking for "real" stores that they can visit.
Conclusion, again: Those who think they understand what is happening, have not understood anything at all.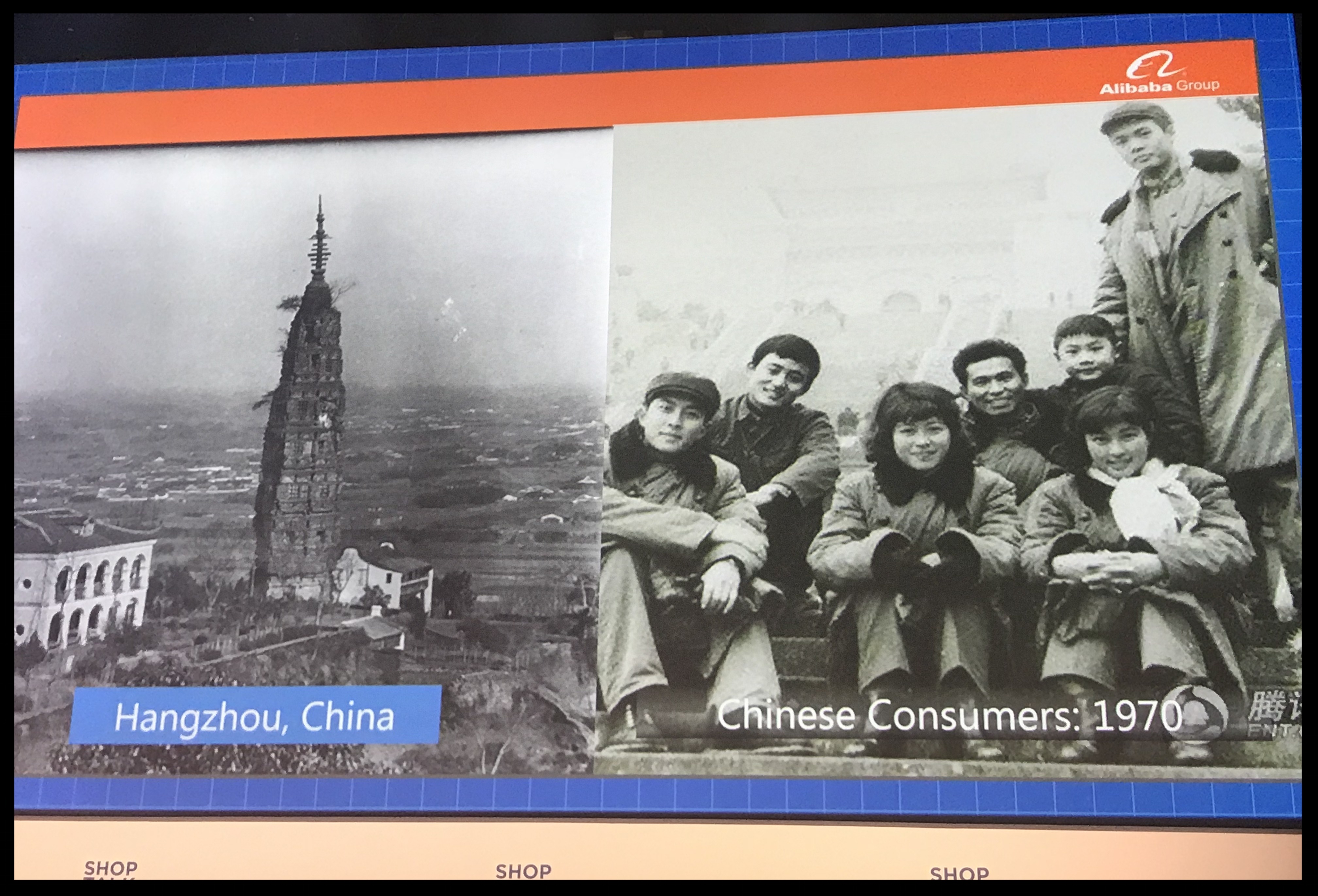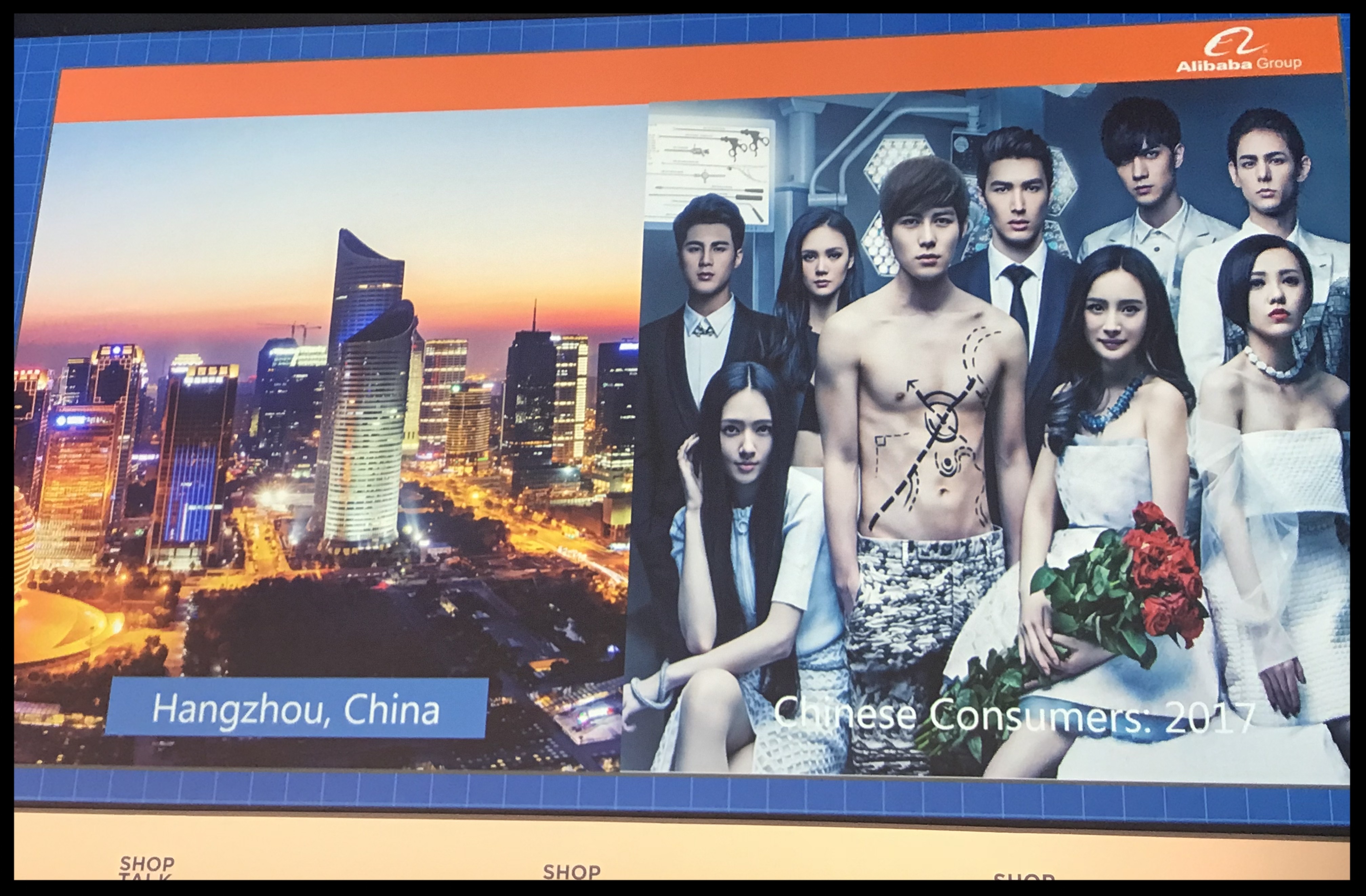 e-Bay is Making a Shopbot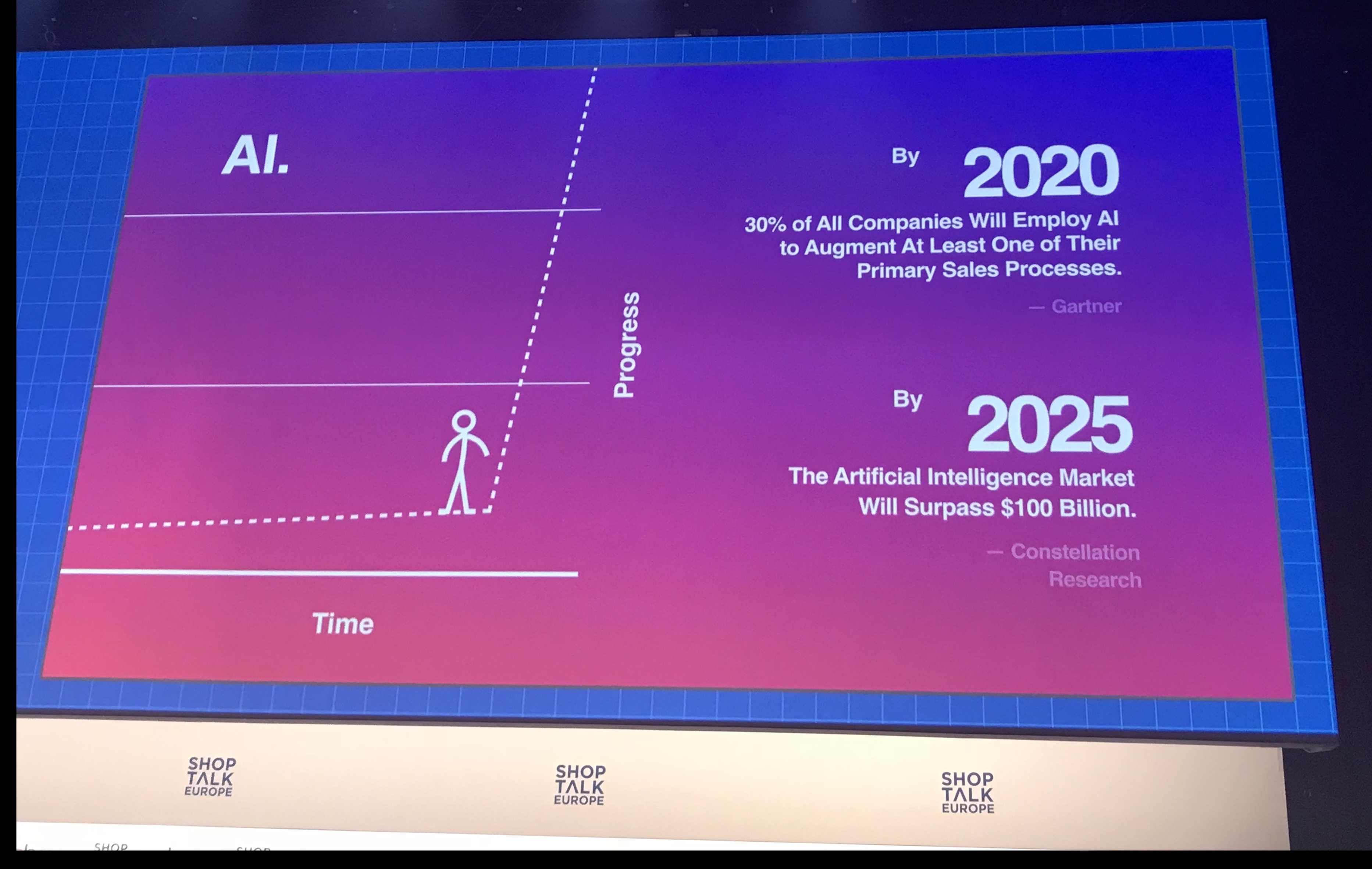 e-Bay has been transformed from a simple second-hand online market to an AI (artificial intelligence) commercial center that sells both new and used products. e-Bay showed off its ShopBot, which helps you shop via Facebook Messenger at Shoptalk. "So how does it work?" is probably your question now. Check out the film clip below and see for yourself.
Conclusion: Those who still think they understand what is happening, have still not understood anything at all.
Google Picks up the Fight
Google partners up with both established online retailers and "regular" retailers to build up a force strong enough to resist the power of Amazon and Alibaba. In the first video below, you will see how they are currently helping Houzze create viritual rooms.
Houzze is probably the greatest threat there is to IKEA today. Fortunately, IKEA, has recognized this and has responded to it by starting to cooperate with the Danish company HAY. Furthermore, in San Francisco, the Swedish furniture giant has acquired the service platform TaskRabbit.
Google also provided several examples of how their so-called Google Assistant helps a customer in the so-called omnichannel experience.
Development in the e-commerce and logistics industries is going quickly now. So quickly that the only thing we know for sure is that we will most likely have been surprised many times over before the next edition of ShopTalk takes place in March 2018.
Will, for example, this type of autonomous delivery robot from Starships still be around?