The Friendly Swede is an e-commerce story from the town of Uppsala about a company that has a yearly turnover of 50 million Swedish kronor by only selling their products on Amazon.
When the founder of the company, John Lundquist, first started it in 2011, he realized one very important thing: Amazon was going to be huge. He soon also learned that it would not be possible to sell everything in every way. He needed to come up with his own products and his own brand.
"Lundquist," explains Joans Carlsson, CEO of The Friendly Swede, analyzed the Amazon market to find product area gaps. When he found a gap, he looked at what reviews similar products had been given by customers. That way, he learned what kinds of products, with what kinds of features, customers really wanted."
In order to reach Amazon's 300 million customers, you have to be obsessed with customer satisfaction.
"Initially, we chose to sell Stylus pens, bags, clever survival products and other outdoor products—all coming with a lifetime warranty," says Carlsson.
The Friendly Swede began selling its products in the USA and Japan, but has also expanded to England, Germany, Italy, France, and Spain as Amazon established itself in those markets.
Read more: Does LogTrade Work with Amazon's Alexa?
For Amazon, the Customer Experience is Everything
"To Amazon, the customer is number 1, number 2, and number 3. The only reason those of us who are private label sellers on Amazon are even there is for Amazon to make money off us. It's a good thing. But tough. We constantly have to earn our exposure on the platform."
What Does That Mean in Practice?
"That the competition on Amazon is getting tougher. To be able to reach Amazon's 300 million customers, you have to be obsessed with customer satisfaction. You have to work hard and smart to get a high ranking," says Carlsson. He explains:
"First and foremost, you have to work hard for your products to appear in search results, and you also have to work equally hard to make sure that the customer does not simply go on browsing but is converted, which means he or she buys the product."
If You Were to Give Some Concrete Tips for Companies That Want to Sell Their Products Successfully on Amazon, What Would They Be?
1. Learn How Amazon Works
"Amazon is like a Google for product searches—only stronger and stricter. If you are careless when you enter your listing, the consequences will be immediate. Keywords are important. You, therefore, have to understand how accessible Amazon is to its customers and how they will go about searching for a product like yours."
"No one knows exactly how Amazon's algorithms work. But everyone knows that it is not enough to have a product page that attracts traffic. People have to buy your product. The conversion rate is highly important.
2. Product Assortment: Quality Before Quantity
"If a product is given bad Reviews, we will remove that product immediately. It is better to have fewer products with high ratings than an extensive selection with varied ratings/quality."
3. Reviews—A Matter of Life and Death
"Your product will rank low in the product search rendering if it does not have excellent customer reviews. E-mail all customers (that you think will give you a good review) and ask what they think about the product and encourage them to write reviews and star-rate the product. Remember to never advertise your other products in those e-mails."
"It is more difficult to e-mail your customers today though because they can choose to click a box saying they do not want sellers to contact them."
4. Consider Fulfillment by Amazon
"We have been using Amazon's logistics services (FBA) from the very beginning. This means that we ship the products directly from the manufacturer in China to Amazon's warehouse in the US. Amazon then handles everything: payments, picking and packing, deliveries, and returns as well as all the customer support concerning the shipping and logistics.
"In the markets where Amazon has been active the longest, it has a really good system to get the deliveries out fast. Therefore, the cost of FBA has been worth it to us, but it isn't for everyone."
5. Buy Advertising
"Especially if you are introducing a new product and want to get started. Doing so will also give you a selection of keywords that you can evaluate the success of after a few weeks."
6. You Will Always Be Held Accountable
"Even if Amazon is the one who is responsible for a bad delivery, you are the one who will be held accountable by the customer. Amazon can remove the effects of a bad review that is caused by something it has done, but it is crucial that you are generous and friendly to the customer. Bad customer treatment is often worse than the actual complaint."
Read more: LogTrade is now fully integrated with Alexa
The Future with Amazon
Amazon is coming to Sweden—soon. Speculations are at least intense and expectations are high. For an experienced online retailer who has been selling via the platform for almost seven years, it does not mean that much will really change. Not because The Friendly Swede wants to take things easy. On the contrary.
"The competition on the platform is growing. More and more sellers that are selling similar products to ours are surfacing. Because of this, it becomes increasingly important for us to protect our brand and find ways to strengthen it."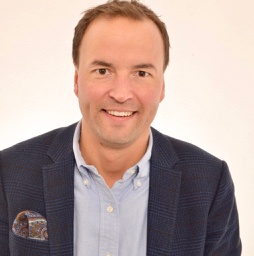 Jonas Carlsson informs us that The Friendly Swede believes in continuing to give customers a perfect experience on Amazon with all that entails in the form of excellent products and fantastic customer support services, but that they also have to work more on their brand identity.
"Customers should be searching for us and really want to buy the product they are looking for from The Friendly Swede and not anyone else."
The company is therefore now working intensely on clarifying its product offerings.
"In the future, we will only launch products in the Bags & Accessories category. It is in this product area that we are the strongest."
"We are also opening up our own e-commerce platform, and in connection to that, we will also start selling in Sweden. Our own e-commerce platform makes it possible for us to work more on our brand identity. It is difficult to do that on Amazon, since 'it owns' the customer there."
Carlsson also explains that the work they will put into strengthening their brand outside of Amazon will result in The Friendly Swede drawing external traffic to Amazon. That will strengthen its products' listings because if there is anything Amazon likes, it is inbound external traffic.
Amazon is going to be the largest and most important platform for The Friendly Swede. We welcome Amazon to Sweden.
Learn the Basics of Amazon
What are the different ways of selling on Amazon? What does Fulfillment by Amazon mean in detail? What is The Buy Box? Download the PDF Amazon for Dummies to get a simple and quick overview and good initial knowledge.